Testimonials
Morgan Geldard
Thank you Christopher. WOW what a hand reading it was!! SO much depth and clarity. I am stunned at the detail! Very insightful and interesting, so many layers.  Christopher is unbelievably knowledgeable and super passionate. I highly recommend a reading if you are at all curious.  Huge thanks
Elena Yanevich
Absolutely unique, incredible knowledge. loved how all connects to everything and makes more sense. highly recommend to do. you will learn a lot about yourself. even something that hides very deep and u protect and don't want to acknowledge it… it's great knowledge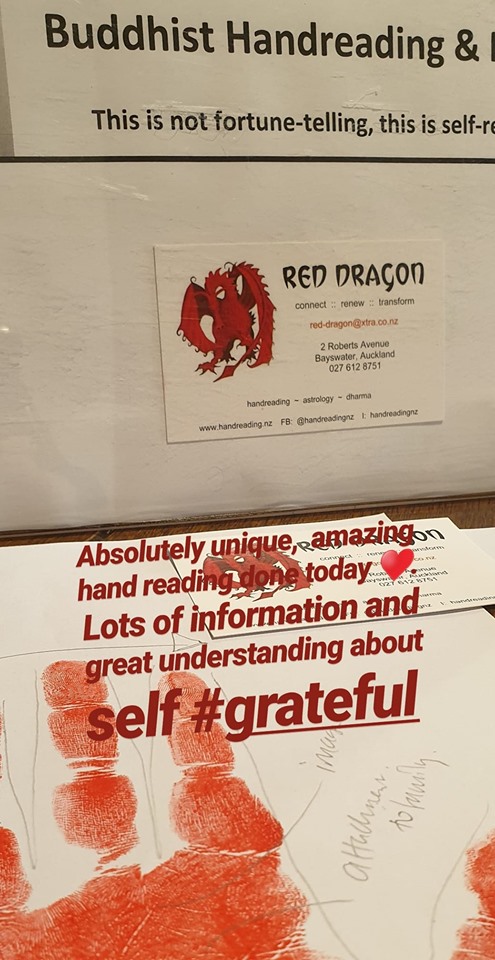 Dee Quentric
What Christopher is doing is really life changing. By explaining, teaching and showing us how to read our hands and the hands of others, we can fully appreciate aspects of our personality that make up who we are. It enabled me to better understand myself and others, and accept these factors as they are. Through this process it was like being given permission to be me.

Its been a great honor and gift to learn from him. Some of the best books about hand reading, and most well known readers of today have learnt with or been inspired by him. His knowledge is extensive, and his vibrant energetic and thorough style of teaching is not only inspiring, but capturing. You won't want to miss a class.
The tuition is not expensive, the years of work and exploration are priceless, anyone who joins is lucky to study with him. What was once a taboo subject that has been very misunderstood, is in fact a great healing tool. I would recommend anyone in the healing sector or interested in self exploration to give it a go, or to get a reading. Knowledge is powerful, and it is crucial to be taught the right way as to not mislead others. Christopher teaches the truth. There is nothing hidden and nothing he hasn't personally critically thought of before teaching. Over all it was fun.
Helen Rowe
Spent an amazing 6 weeks with Christopher learning Hand Reading. Highly recommend this course, he is an amazing teacher with so much knowledge…  really loved my time on the course and intend to learn much more. Thank you Chris!
What an incredibly skillful master!  Christopher's incredibly accurate synthesis of my true self, based solely on my hands was mind-blowing. Thank you for sharing your amazing craft, and for being part of so many synchronicities as a result. I'm very grateful for your input as I continue on this path to attain the highest form of myself. Thank you!!!
Sharlene Ferguson
This was an enlightening experience, which I highly recommend. Chris's skill and attention to his craft provides powerful insight. He is very caring and supportive, respectfully delivering information in a clear manner that leaves you uplifted and full of understanding. Thank you Chris. Namaste.
My handreading with Christopher was impromptu, but perfectly timed as I'd been interested in having my palms read and had even downloaded a shoddy iPhone app to gain some insight the week before (it wasn't much help). 🤣  The information he delivered was clarifying and reaffirming of some aspects of myself I've been exploring, and it gave me a sense of empowerment to more fully commit to the uniqueness that is me.
His knowledge and intuitive wisdom is a gift and I'm grateful to have met him. Thanks Christopher, ya legend!! 💓
Razzel Fizz
Had no idea about Christopher or what he did. Meet him by divine timing, I was in search of answers and he came to provide just the right amount of clarity and insight I was after. Was spot on with all he said about my tendencies and mind patterns. Helped give me a clearer understanding and acceptance to my way of being.
Have had a dramatic change since,(only about a week so far) and have been more intune with my body, listening better to what I need to do for it. More able to let things go in my mind and recognise certain behaviours in my mind.  Thought patterns currently don't have the same emotional power as the did before. Feeling more energized, empowered and focused.
Highly recommend Christopher. He knows what's up. Thank you,
Heiro
After recently hosting an Astrology immersion on Waiheke Island, I can attest to the fact that this man is a sage! Truly a wisdom keeper of the ancient arts, anchoring strongly the transmissions of our intrinsic relativity to the Celestial planes.  Myself and other participants were given tools to accurately interpret not only our own astrological charts, but the charts of others AND potential relationship compatibilities between charts, in a matter of hours. Hours. Not days. If you're wanting a reading, or do develop your astrological interpretation skills, this is your man!
Thank you Christopher.

Tala Donehogawa
Christopher  is a man I'll never forget, charismatic and cheerful , with great wisdom he is enthusiastic to share. What I have learnt from him already and the palm reading he gave me has touched my life with a profound influence.  I love his humour, it creates a beautiful space for learning . My experience with this man so far has left me inspired, deeply inquiring and humbled . Thank you Christopher for what you share with the world and wise soul.
Bless
I was truly amazed by Chris's knowledge and approach. I didn't just get a reading, I got to witness a masterful display of an art form. Chris embodies an absolutely stunning display of wisdom and craft.
Dani Lawrence
Knowledgeable and charismatic, I really appreciated Christopher's grounded approach to palmistry and am looking forward to participating in his course to learn palm reading myself.